Latchkey Brewing Company is the product of many years of dreaming, planning and honing of skills. The term "Latchkey", or "Latchkey Child" (laCHˌkē CHīld) is a child who is at home without adult supervision for some part of the day, especially after school until a parent returns from work. As Latchkey Kids, Gen-Xers, we spent a good portion of our childhood unsupervised, filling our days experimenting with music, sports, and other creative hobbies-- and sometimes finding trouble. Now, after 20 years in stable careers, we are stepping out on our own, completely unsupervised and left to our own devices (although, this time around, we're responsible adults... right?).
Latchkey Brewing Company fills a much needed niche in the San Diego brewing space. While big, bold, hopped-up ales are a local favorite, we also focus on more nuanced classics, designed as easy drinkers on hot days and can be easily paired with food. Our maniacal focus on quality and consistency is at the heart of everything we do.
CO-FOUNDER
Gerald leads all of our brewing, production and distribution efforts. Gerald is incredibly talented and knows what it takes to make GREAT BEER. After years as a craft beer enthusiast and home brewer, he started his career on the production side of Ballast Point and has since spent several years in brewing production and as a distiller of award-winning spirits. Most recently he helped launch Cutwater Spirits, a new craft distillery that is already producing over 200K BBL/Yr. and distributed throughout the United States.
CO-FOUNDER
Matt is focused on all things business, including Operations, Marketing, Sales and our Taproom. He has over 20 years experience in the business world, with a focus on marketing, advertising and branding. Throughout his career, he has helped build and lead several Silicon Valley startups-- leading business, sales and marketing strategy for well-known brands. Matt also has experience in the restaurant world, where he spent the early years of his adult life cooking in Santa Barbara and San Francisco. Matt understands the good, bad and ugly of the food service industry.
HEAD BREWER
Originally from the Bay Area, Anthony cut his teeth at Hermitage Brewing Company in San Jose, CA, where he had an opportunity to work for Brewmaster, Peter Licht and Barrel Master, Greg Filippi. He was immediately infatuated with brewing and spent his entire first check from Hermitage on a homebrew setup and began learning and brewing immediately. Greg and Steve were impressed with his first batch and very supportive. This is what ignited his passion to become a pro brewer. Peter Referred Anthony to a friend of his, Peter Catizone, who hired him as an assistant brewer at Faultline Brewing Company in Sunnyvale, CA. Peter Catizone showed him the ropes of brewing but more than that he ignited a passion for tradition and a keen spirit for low and slow beer styles and artisanal beer making methods. After leaving the Bay Area he took a job at Green Flash working under Chuck Silva and Erik Jensen. From there, he jumped at an opportunity to become a brewer at Ballast Point Brewing, working under Aaron Justus and James Murray. He started as a Production Brewer, and has spent the past several years as a Specialty Brewer in Scripps Ranch. While at Scripps, he and his team amassed the lion's share of medals and awards for Ballast Point.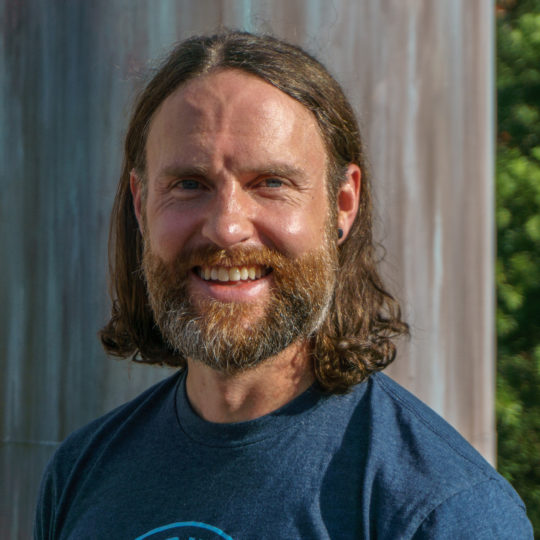 TAPROOM
Hailing from Philadelphia, Matty found himself on the west coast after years as a national recording artist.  His affinity for quality beer was born during his formative years after discovering a tiny Belgian beer bar while living in Manhattan's Greenwich Village.   With one sip, the magical golden beverage completely transformed his understanding of what beer could be. Since then he has spent years seeking out other transformative beer experiences by exploring breweries, hunting for hidden beer bars, and trying his hand at home brewing.  While living in Los Angeles he was fortunate enough to get his first taste of the industry by landing a job at the venerable Mumford Brewing Company. This experience only furthered his desire to dive head first into the industry and provided the impetus to move to the mecca of craft beer, San Diego.  Since then he has worked as a production assistant for Fall Brewing Company, beer buyer and draft tech for Encontro North Park, and completed the UCSD Brewing Program. His goal is to provide quality service, knowledge, and relaxing vibes to the tasting room at Latchkey Brewing.
Forever a creative force, he still finds time to pick up the guitar and write new music, as well as develop new and exciting projects including a graphic novel in collaboration with a local artist and fellow beer nerd.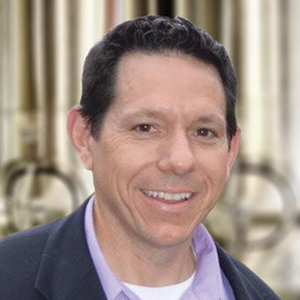 FINANCE (ADVISOR)
Greg brings over two decades of finance, operations and compliance experience to Latchkey. Most recently Greg worked at $500 million Cypress Funds and $1.3 billion Grant Capital Partners where he served as CFO and Chief Compliance Officer. Previously, Greg was a COO /Partner at Nicholas Investment Partners, a $1.6 billion boutique institutional money management firm, where he also ran its large family office as its COO. Greg was formerly Director of Finance for Nicholas-Applegate Capital Management, a $50 billion institutional money management firm (acquired by Allianz AG in 2001).