UPDATED 7/10/19
WHAT'S ON TAP
THE HATCH IPA
WEST COAST IPA
ABV 6.6%  |  IBU 45
FEATURING
Citra, Eureka, Cashmere, Idaho 7, Simcoe, Mosaic

BEER NOTES
This hop salad is crisp, dry and easy drinking, with nice citrus and floral notes.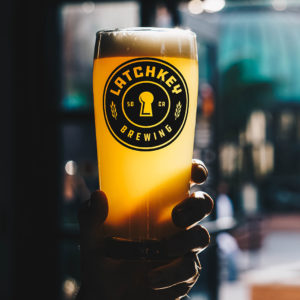 ALRYE'GHT ALRYE'GHT ALRYE'GHT
N.E. HAZY IPA
ABV 7%  | IBU: 40
FEATURING
Idaho #7, Cashmere
BEER NOTES
Hazy IPA with bright, fresh citrus notes and the earthiness of rye in the background.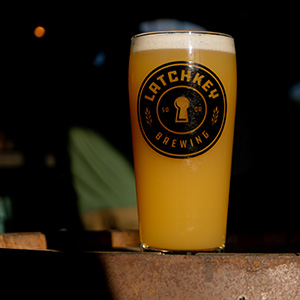 LONGEST HAZE OF THE YEAR (Collaboration with Burgeon Beer Company)  
WEST COAST IPA
ABV 8%  | IBU: 50
FEATURING
CASHMERE, IDAHO #7, SIMCOE, EUREKA

BEER NOTES
Hazy Double IPA, with notes of white peach, pine and citrus zest.
KICKIN' & SCREAMIN' (Collaboration with Eppig Brewing)
HAZY PALE ALE
ABV 5.3%  | IBU: 35
Dry hopped at almost 3lbs per barrel of a 50/50 blend of Mosaic and Simcoe

BEER NOTES
Hazy NE Style Pale Ale that is as juicy and hoppy as it gets. It features nice citrus and floral hop notes, but softened by the juicy haziness.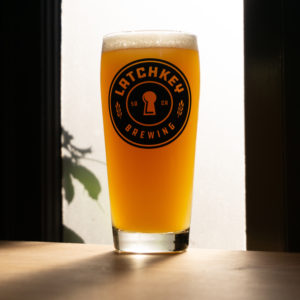 WEST WEST, Y'ALL
WEST COAST IIPA 
ABV 8%  | IBU: 55
Double Dry hopped at 3.5 lbs/barrel featuring Sabro, Mosaic, Simcoe, Eureka, Idaho 7

BEER NOTES
West Coast Style Double IPA that drinks like a lower ABV beer. Balanced with a solid malt backbone, it's the easiest drinking IIPA West of the Mississippi River!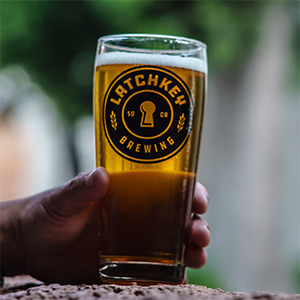 DING DONG DITCH
WEST COAST PALE ALE
ABV 5%  | IBU 50
FEATURING
Eureka Hops

BEER NOTES
Easy-drinking Pale Ale, with notes of Pine Resin and Grapefruit. 
EVIL MORTY'S BROWN ALE
HOPPY BROWN ALE
ABV 5%  |  IBU 50
FEATURING
Eureka, Cascade, Centenial

BEER NOTES
Traditional Malty Brown Ale, but PACKED WITH HOPS.
ON POINT PORTER
PORTER
ABV 6.8%  |  IBU 35

BEER NOTES
Crisp, Dry, Malty porter, Easy-Drinking, with notes of Dark Chocolate and Coffee.
JAVA THE HUT
PORTER W/ COFFEE
ABV 6.3%  |  IBU 45

BEER NOTES
Crisp, Dry porter, featuring Mostra Brazilian coffee and Ecuadorean cocoa nibs.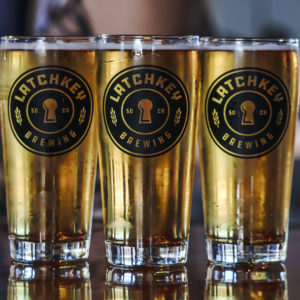 SAN DIEGO 1915
UNFILTERED LAGER
ABV 4.6%  |  IBU 22
FEATURING
Czech Saaz + Styrian Wolf

BEER NOTES
This unfiltered rice lager is our pride and joy, taking over 3 months in tanks to perfect.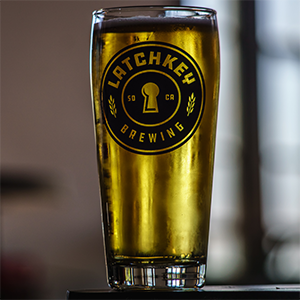 HAUSSCHLUSSEL
GERMAN-STYLE PILSNER
ABV 5.5%  | IBU 30
FEATURING
Czech Saaz 

BEER NOTES
light-bodied, floral and just enough bitterness to let you know it's a German-style pilsner.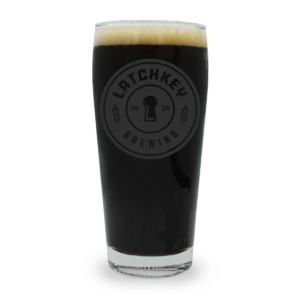 BRING OUT THE GIMP
STOUT
ABV 6.3%  |  IBU 40

BEER NOTES
Traditional stout, with nice coffee and chocolate notes.
A MONKEY'S UNCLE
BELGIAN TRIPEL
ABV 9%  |  IBU 40

BEER NOTES
Traditional Belgian Trapist-inspired blonde, with nice notes of clove and eastern spices
THE MONK ABIDES
BELGIAN TRAPPIST-INSPIRED DUBBEL
ABV 7.3%  |  IBU 28
FEATURING
Eureka, Cascade, Centenial

BEER NOTES
Dubbel Trappist-inspired Belgian dark. Malty, raisin notes, with subtle hints of clove.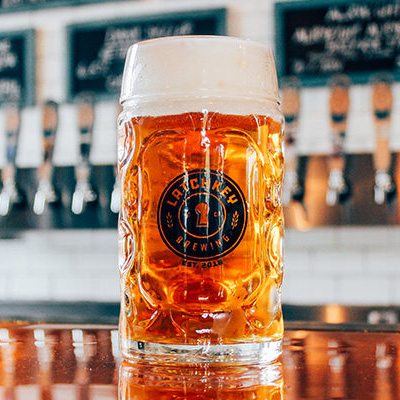 REGALLER FEST BIER
LAGER
ABV 6.2%  |  IBU 28
FEATURING
Cashmere, Citra, Simcoe

BEER NOTES
This Fest Bier is a slow-brewed lager, made from organic craft malt from Admiral Malting in CA.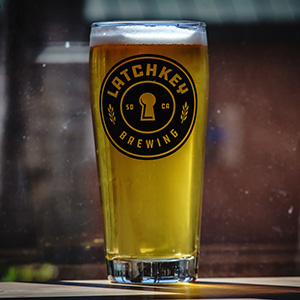 THE KEY TO LIFE
WEST COAST IPA
ABV 6.1%  | IBU: 55
FEATURING
SABRO, MOSAIC, SIMCOE, LORAL

BEER NOTES
bright citrus notes, balanced by notes of stone fruit. Easy on the bitterness, but very hop-forward.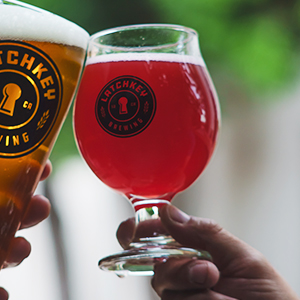 IT'S MY JAM
BERLINER KETTLE SOUR
ABV 6%  |  IBU 5

FEATURING
Black Currant (60%) & Raspberry (40%) Fruited at 25LBS per BBL (375LBS in 15 BBLs of beer).
FERMENTATION
i: Souring: lactobacillus
ii: Yeast: Cali
BEER NOTES
A tart jam in liquid form.
Huge aromas of black currant, raspberry and black berries with a funky dry tartness on the back of the palate. 
ELLA HOPPED UP
WEST COAST IPA
ABV 7%  |  IBU 70

HOPS
Ella, Mosaic, Simcoe
BEER NOTES
Clean bitterness with a neutral malt base that leads into light tropical and lemon drop notes.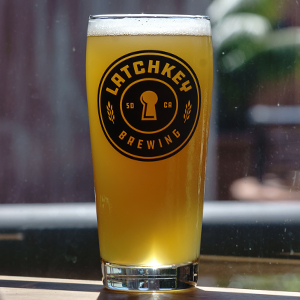 RIGHT MEOW
NORTH EAST HAZY IPA
ABV 6.6%  |  IBU 60

HOPS
Cashmere (65%), Mosaic (25%), Simcoe Cryo (10%).
Double dry hopped at 3.3lbs per BBL.
YEAST
Vermont Yeast
SQUEAK
WEST COAST PALE ALE
ABV 5.5%  |  PLATO 12.2  |  IBU 38

MALTS
Weyermann Pilsner / GM Flaked Wheat / Rahr White Wheat / Briess CV-20 / Weyermann Acidulated
HOPS
Idaho 7 + Cashmere
Double Dry Hop: Idaho 7 + Cashmere @ 2.85LBs/BBL
BEER NOTES
Aromas of soft fruit + Cantaloupe & Pineapple. Easy drinking, dry and medium bodied.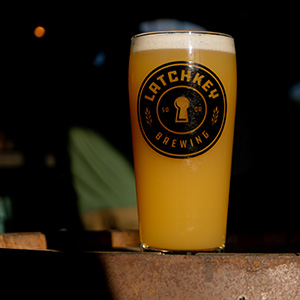 THE REAL SLIM SHAZY
N.E. HAZY PALE ALE
ABV 5%  |  IBU 28
FEATURING
Simcoe + Mosaic + Ekuanot

BEER NOTES
Designed as an easy-drinking North Eastern style Pale Ale with a soft mouthfeel, medium body and Juicy, citrus hop aromas and flavors. This is as refreshing as it gets!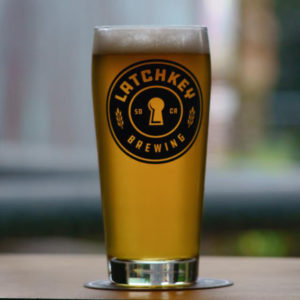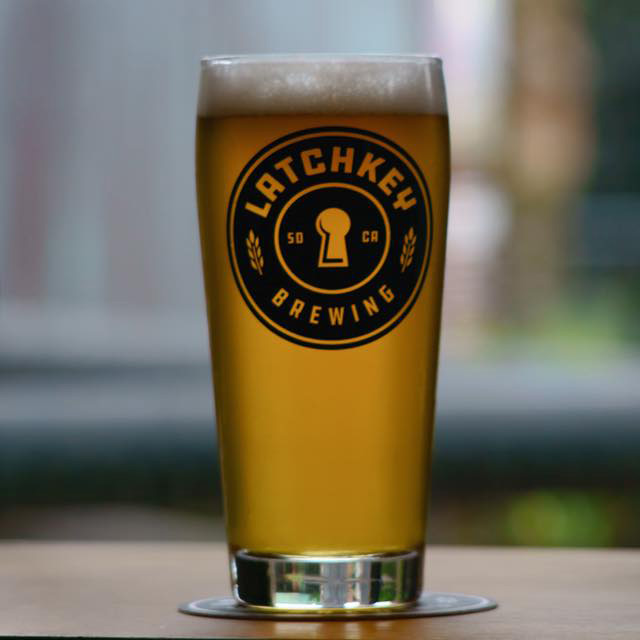 ASTROMECH
PALE ALE
ABV 5.2%  |  IBU 30
FEATURING
Ekuanot, Denali, Cashmere

BEER NOTES
Quintessential West Coast Style Hoppy Pale Ale. Great all day beer that rivals many bigger IPAs.